BOARD ONLINE ASSESSMENT
A process of board self-assessment is not only worthwhile, but a critical component to ensure your board is functioning at its highest level, and efficiently directing its efforts to accomplish its mission. If you have added or are about to add new members, a board assessment can double as a good introduction to, and reminder for all members of, what it means to be an effective board member. While evaluation is considered a worthwhile process, how many boards do this themselves?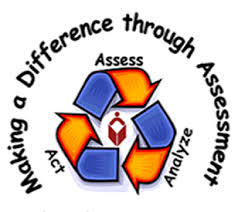 The Zimmerman Lehman Online Assessment is a survey consisting of questions, such as those set out below, that each board member answer confidentially. The questions are geared to a set of benchmarks developed by Zimmerman Lehman in the field of board governance. The Survey consists of approximately 80 questions covering the following topics: planning–policy, program implementation & monitoring, board meeting logistics, board meeting operations, committees, recruitment–orientation, fiduciary/conflicts of interest, financial-accountable & transparent, management–personnel, fundraising & marketing. It between 15 and 20 minutes to fill out.
Sample Management Questions
Please indicate the extent to which you agree or disagree (scale of 1-5, five being agree strongly) with the following statements.
Does the board monitor and evaluate the performance of the executive director on a regular basis (at least every other year)?
Do all members participate on some level in the evaluation?
Are annual performance goals set by the board and CEO
Does the board review the compensation package of top executives for reasonableness?
is the process of review and compensation documented in writing?
Is there a succession plan in place
Are board members discussing organization-wide policy issues, rather than managing the day-to-day affairs of the organization (i.e., not micromanaging the staff)?
Does the board review personnel policies periodically?
Has the board ensured a whistle blower policy exists?
Has the board ensured a document destruction policy exists?
Following up on ZimNotes January issue "
Four Reasons To Do Board Assessments
" and to encourage more self-assessments, Zimmerman Lehman is reducing its price for its
ONLINE BOARD ASSESSMENT TO $395.
The
Zimmerman Lehman Online Assessment
includes a half-hour consultation analysis of the Board's answers. If you would like more information about Zimmerman Lehman's online assessment please contact Ann Lehman
email
us or call 510.755.5701.
Zimmerman Lehman has opened a branch in Portland, Oregon!
Ann Lehman recently opened a Portland Oregon office for Zimmerman Lehman in January 2016. The Bay Area office will remain and be led by Judy Kunofsky and Ann will still be available for consultation and training. Ann will continue to focus on Board Assessment and Training, Governance, Recruitment, Board/Staff Relations, Planning, Facilitation and Fundraising. Her coaching practice for executive directors also continues and her gender and bias work is assisted by Anu Menon. Judy's areas of specialty are Proposal Writing, Foundation Prospect Research, and Fundraising Campaign Planning. Our other team members will fill in as usual helping your organizations to forge dynamic and sustainable futures. For more information about email Ann.
---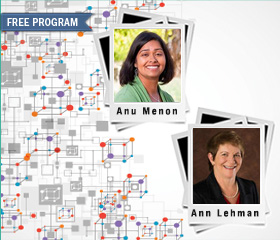 ---

ZimNotes Tweets
Zimmerman Lehman has a Twitter feed on nonprofit issues. If you want your ZimNotes wit and wisdom in 140 characters or less, follow us on twitter.com/alehman. Here is an example of a few recent Tweets: