GENDER FORUMS, WORKSHOPS, PANELS, QUIZ INCLUDE: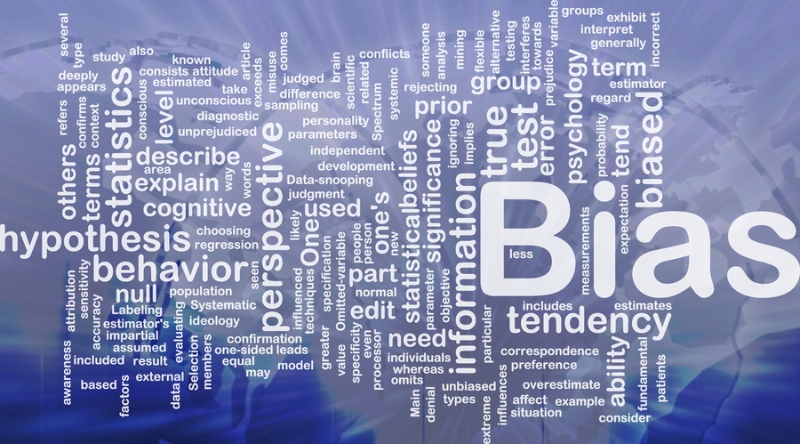 ALLIANCE FOR NONPROFIT MANAGEMENT, BIAS TRAINING by Ann Lehman and Anu Menon, October 2015, Portland, Oregon
DEVELOPMENT EXECUTIVES ROUNDTABLE, Classism, Racism, and Ageism in the Fund Development Field: How to address and overcome these barriers. June 2014, San Francisco. BIAS Resources Handout.
ELIMINATION OF BIAS, April 2014, at the State Bar of California Employment Law Conference, on practical insights that serve to effectively address and eliminate biases.
THE 21st CENTURY WORKPLACE FORUM, January 2104, showcasing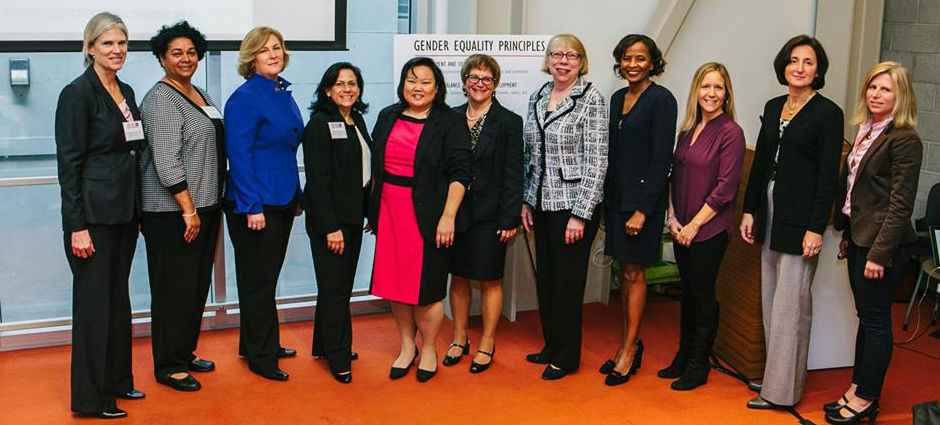 gender equality model practices. Amy Ackerman introduced and Ann Lehman moderated a panel of experts from each company including Symantec Corporation;Baker & McKenzie; Deloitte LLP; Bayer HealthCare; eBay Inc.; Charles Schwab & Co.; AT&T; Twitter; and Levi Strauss & Co. See Ann's introduction to the panel.
GENDER EQUALITY CHALLENGE LAUNCH, April 2013 at San Francisco City Hall with SF Supervisors David Chiu, Malia Cohen, and David Campos joined Ann Lehman, Policy Director,the Gender Equality Council, the Gender Equality Council, (Levi's, Deloitte, Symantice, GAP and more to launch the Gender Equality Challenge (showcasing model practices).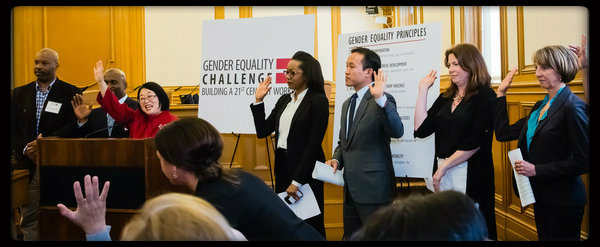 Ann Lehman explained, "Gender equality is not just the right thing to do,"It is the smart thing to do." Gender equality in the workplace is essential for: Achieving better financial performance, Attracting a broader spectrum of talent, Enhancing organizational health, and Improving brand and marketplace.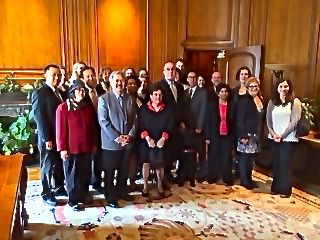 WHAT THE FAMILY FRIENDLY WORKPLACE ORDINANCE MEANS FOR YOUR BUSINESS, November 2013. A response to the ever increasing challenge of balancing work and home life, this ordinance gives employers the right to request a flexible work arrangement and gives the employer the right to refuse for legitimate business reasons. Watch panel with Ann Lehman and others video on implementation. Mayor Edwin Lee signs Family Friendly Workplace Ordinance.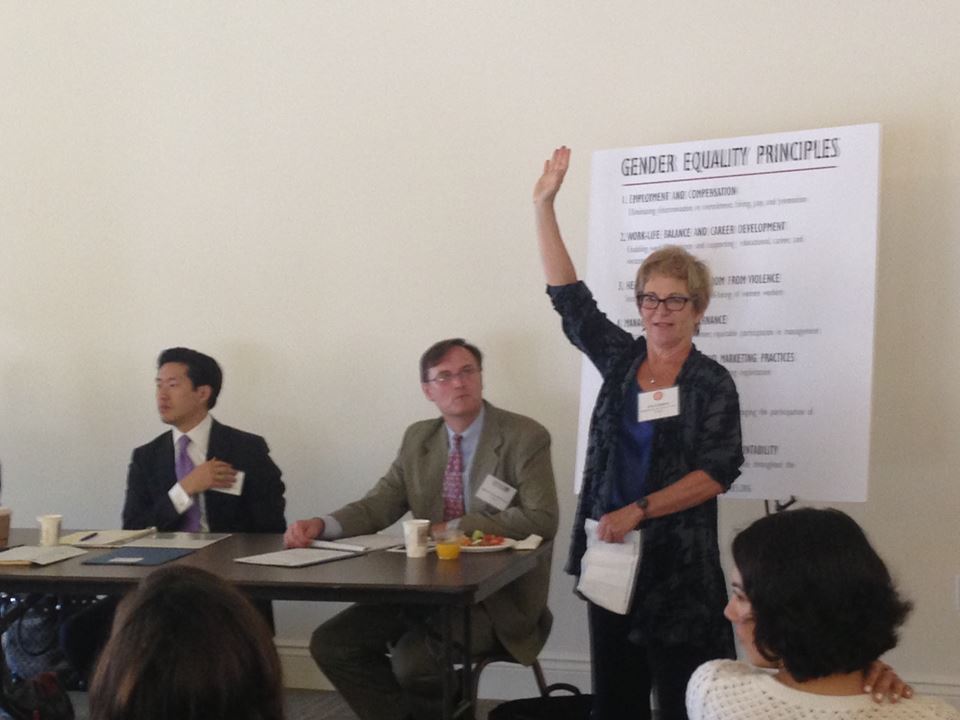 TRAFFICKING, SUPPLY CHAINS & GENDER ROUNDTABLE, May 2013. Ann organized this update on the California Transparency in Supply Chains Act. The panel included Cynthia L. Jackson, Partner with Baker & McKenzie, LLP; Dr. Shawn MacDonald, Director of Programs and Research with Verité; and Jeffrey Tsai, Special Assistant Attorney General for criminal law with the California Department of Justice.
ROUNDTABLE ON GENERATIONS AND GENDER, April 2012 Ann Lehman was part of panel at roundtable aimed at bringing together a range of recent research and practices to identify the most important trends in gender and generational management regarding work-life practices.
TAKING GENDER EQUALITY CHALLENGE
Ann Lehman discusses the Gender Equality Challenge on the Vitamin W blog.
KQED INTERVIEW WITH ANN ON GENDER EQUALITY PRINCIPLES INITIATIVE
Listen to a KQED interview with Ann Lehman, Policy Director at the San Francisco Department on the Status of Women describe the Gender Equality Principles Initiative when Secretary Hillary Clinton was in town for her Women's Economic Summit, September 2011.